Black Friday Discount is only getting started with what's hot and what's not this pre-Black Friday. Our team carefully picks only the best deals out there in Canada. So, why go through the fuss and waste your time spending hours and hours looking for the best prices when BFD does all the tough work for you. If you have a favourite product that you would like for us to follow, just comment below!

Smartphone Deals
Apple iPhone 7 32GB Silver Unlocked for $1,029.99 ($1,099.99)
Google Nexus 6 32GB at NCIX for $329.00 ($400.98)
Huawei P9 32GB at Amazon for $828.00 ($1,043.22)
Huawei P9 Plus Pro Unlocked for $899.00 ($1,098.98)
Looking for more Smartphones? Check Out all our Pre Black Friday Smartphone Deals
SmartTV Deals
LG 55UH7700 for $1,697.99 ($2,499.99)
Samsung UN55KS8000 for $2,297.99 ($3,199.99)
LG 55EG9200 for $2,997.99 ($3,999.99)
Samsung UN65KU6290 for $1,697.99 ($2,899.99)
Didn't find the Smart TV of your dreams? No worries, we have much more deals on our dedicated page
Apple Deals
Apple iPad Pro 9.7″ 32GB WiFi for $769.00 ($799.00)
Apple iPad Air 2 32GB WiFi for $479.00 ($499.00)
Apple iPad mini 4 128GB WiFi for $619.00 ($629.00)
Apple MacBook Pro Retina 13″ i5 for $1499.99 ($1549.00)
Video Game Deals
Sony PlayStation 4 500GB for $419.99 ($449.99)
Sony DualShock 4 Wireless Controller PS4 – Magma Red for $54.99 ($74.99)
Thrustmaster TX Ferrari 458 Italia (Xbox One) for $399.96 ($499.99)
Looking for more games? Maybe the new Xbox? Check out all our video game deals and get the most our of the sales Frenzy!
Tablet Deals
Samsung Galaxy Tab S2 WiFi 8″ 32GB for $437.69 ($449.99)
Microsoft Surface Pro 4 128GB – 4GB RAM Intel i5 for $1,099.00 ($1,279.00)
Apple iPad mini 4 128GB WiFi for $619.00 ($629.00)
Samsung Galaxy Tab E for $259.92 ($329.92)
Looking for more tablets and eReader? All our pre-black friday sales just a click away!
Laptop Deals
ASUS ZenBook Pro UX501VW-DS71T i7-6700HQ $1,849.99 ($2,099.99)
Lenovo ThinkPad E560 i5-6200U 20EV002FUS for $589.00 ($883.50)
MSI GS43VR Phantom Pro 6RE-011CA i7-6700HQ $1,699.00 ($2,548.50)
Lenovo ThinkPad 1st Gen X1 Yoga i7 for $2,699.99 ($3,215.98)
Didn't find the Laptop you were looking for? Discover all our deals on Laptops!
Camera Deals
Sony Alpha a6000 for $609.99 ($679.96)
Canon EF 24-70mm f2.8L II USM for $2,199.99 ($2,779.87)
GoPro HERO 4 Silver for $479.99 ($559.99)
Nikon D5300 for $566.99 ($669.96)
Xiaomi YI 4K $349.99 ($389.99)
Looking for other cameras? Check out all our DSLR camera deals as well as our Action camera deals today!
Feeling rich yet? You're welcome.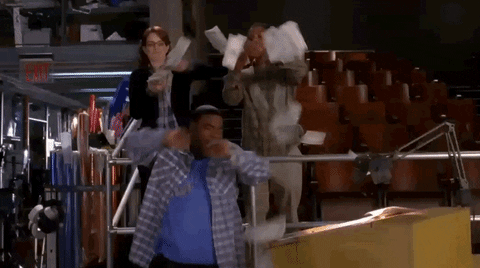 Coming tomorrow: Hottest Tablet Deals
 DAY 3. Every day @ 10AM ET. Be there.